AUSCHWITZ TOUR 
Auschwitz Tour is an incredible opportunity to see one of the most important museums in the country. Place visited by over 2 million people every year is definitely worth to explore. We offer a guided tour from Rzeszow with full service and professionalism!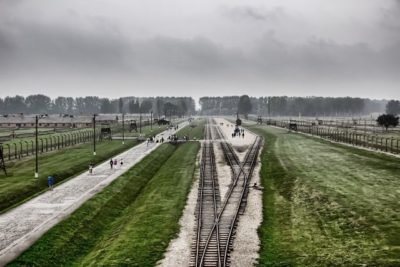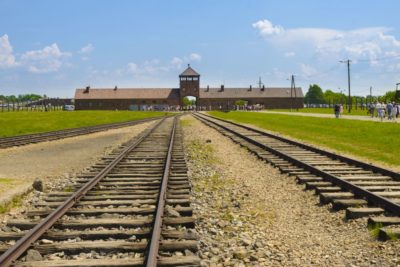 ABOUT AUSCHWITZ TOUR
Our Auschwitz tour begins early in the morning, between 7 and 8 a.m. Our English-speaking driver will pick you up from your hotel or from the Rzeszow airport and after the tour he will drive you back wherever you want. The one-way ride with us lasts about 2 and a half of hour, and we offer much better conditions of travelling as we provide modern, comfortable, air-conditioner Mercedes vehicles.
Upon arrival to the museum you can choose whether to go sightseeing with the foreign-languages-speaking guide or maybe do it on your own. However, it is strongly recommended to do Auschwitz tour with a guide. You can learn much more in that way. The visit takes about 3 hours with a short break in the middle. There are some shops with snacks and drinks before the main entrance to the museum. Nevertheless, we recommend to eat a big breakfast as the tour can be tiring. After visiting Auschwitz and Birkenau you will come back home or somewhere you want. You can obviously stop for a dinner and take a breather as the Auschwitz-Birkenau museum tour is very exhausting.
Auschwitz Tour from Rzeszow lasts about 6 hours in total. On your way back to Rzeszow you can ask to stop for a dinner in some local restaurant. Our driver will be happy to recommend you some nice place.
WHAT WILL YOU SEE?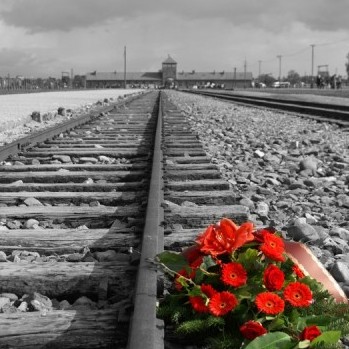 During Auschwitz tour, you'll see two main parts of Auschwitz museum that consists of two Auschwitz I and Auschwitz II-Birkenau. Visit in the first part takes about 2 hours and includes numerous camp blocks. Among all block, you'll visit administrative blocks of Nazi officers as well as former prisoners barracks. It also includes buildings where cruel human experiments and death punishments took place. Auschwitz I features visiting "Death Wall", ruins of Crematorium as well as replicas of furnaces used for burning inmates bodies.
The second part of Auschwitz camp is much larger (174 ha). It features numerous wooden barracks that were filled with prisoners during the World War II. You will be able to see how terrible and gross conditions inmates had to face everyday. Additionally, in Auschwitz II there are plenty of gas chambers' ruins. These are the silent witnesses of humankind cruelty and holocaust.
Between visit the two parts, there will be 15 minutes break during which you'll be able to go to toilet or to eat something. Auschwitz tour includes also transportation between two parts of museum.
AUSCHWITZ TOUR INCLUDES:
Private tour with Rzeszow hotel pick up and drop off

Comfortable, modern vehicles

Local guides in different languages

Flat rates, all fuel costs
AUSCHWITZ TOUR USEFUL INFORMATION
1. It is not recommended to visit the museum with children younger than 14.
2. Images that you'll see during Auschwitz tour can be highly disturbing. Be prepared form shocking pictures, videos and objects.
3. Keep in mind that the place is a memorial of over million victims. In consequence, everyone should behave accordingly to solemnity of the place.
4. While visiting the museum you can have a small bag (A4 sheet size). However, you can leave your bigger luggage in our car for the time of Auschwitz tour.
AUSCHWITZ TOUR FROM OTHER CITIES
Auschwitz tour from Krakow